E-Tourism Africa Summit Speakers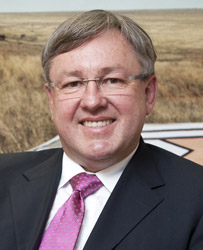 Marthinus van Schalkwyk was born on 10 November 1959. He was educated at Pietersburg High School, Limpopo Province, from which he matriculated in 1977. He holds a B Proc degree in law, a BA (Hon) and MA in political science at Rand Afrikaans University (RAU).
A lecturer in Political Science at then Rand Afrikaans Universiteit (now known as University of Johannesburg) and the University of Stellenbosch, Mr. van Schalkwyk was elected as a Member of Parliament in 1990. He was re-elected as Member of Parliament in the National Assembly in April 1994, and has remained an MP in the two subsequent national elections.
In June 2002 he was elected and sworn-in as Premier of the Western Cape.
On 28 April 2004, he was requested to serve as the National Minister of Environmental Affairs and Tourism. In 2009 the South African government, decided to have a dedicated Tourism Minister and department. This is recognition of both this industry's importance to the economy that is embodied in the Tourism Growth Strategy, whose mandate it is to contribute towards job creation and to Gross Domestic Product. This is the position that Mr van Schalkwyk currently holds as the Minister of Tourism.
He is married to Suzette and they have two children, Christiaan and Maryke.