Sponsorship for Students and SMEs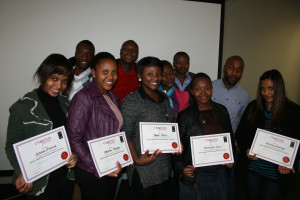 We are committed to the development of the online tourism trade in emerging markets and realize that for this sector to truly prosper we need to be sure that it grows inclusively of all elements of the tourism stakehold and also that our next generation of tourism professionals are trained and familiar with the use of technology.
For this reason, we provide discounted and sponsored places at all of our events for tourism students and approved small to medium enterprises (SMEs). All of our corporate sponsorships fund the attendance of students and SMEs at our events. We have hosted students from Strathmore University, Utalii College, University of Johannesburg, Makerere University in Africa and from leading tourism training institutions in the Middle East.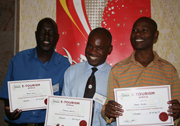 We have partnered with South African Tourism to provide free access to our events for hundreds of small business owners, and in Johannesburg work with Gauteng Tourism to train hundreds of SMEs annually.
In Jordan and Palestine we have worked with USAID to provide training to hundreds of local SMEs, and in Mozambique we are creating a training programme specifically for the SME sector.
By this means we have trained thousands of students and small business owners in emerging markets. We also hold special sessions for budding entrepreneurs in the ICT and tourism sector.
If you would like to know more about sponsored attendance at our events please get in touch and contact us.