E-Tourism Africa Summit Speakers
Christopher Wood – PocketPOS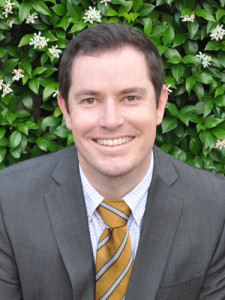 Christopher Wood has a diverse background, with previous academic qualifications including a Bachelor of Commerce, majoring in Accounting and Law (University of Stellenbosch), a Post Graduate Diploma in Business Administration (University of Pretoria), Lean Six Sigma qualification and a Master's in Business Administration (Gordon Institute of Business Science). It is this mix that has contributed to a career covering a span of business responsibilities.
Chris has held a number of senior positions, predominantly within the Financial Services sector and currently holds the position of Head: Group Innovation for Nedbank Limited, one of the four large banks in South Africa. Chris's strengths lie in strategic thinking, the commercialisation of innovation and predominantly in the simplification of complex scenarios and business integration.
He is actively involved in all aspects of innovation across the Nedbank Group, as well as within the industry, including; technology, people, risk management, change, marketing and brand and strategic planning. He has been in the financial services sector in South Africa for the past nine years across a number of functions, primarily strategic and execution orientated. Chris has travelled extensively and places a strong emphasis in his strategic and innovation based thinking in the ability to understand and adapt to foreign markets and cultures when determining what might be adaptable for the South African context.
He has a particular interest in the fostering of entrepreneurship and growth of small business as a lever in the economic development of the country. In addition, Chris has been involved in developing and launching a number of mobile and digital solutions providing payments and e-Commerce solutions for the consumer and business segment.
Chris is a frequent attendee of global FinTech events (notably a Finovate veteran) and a participant of the Innovation Project 2013 at Harvard Business School. Chris has been a speaker at a number of conferences on innovation, strategy and trends in financial services.
Chris is married and lives in Johannesburg and has a keen interest in Golf, football, running and mountain biking and has a daughter on the way!