E-Tourism Africa Summit Speakers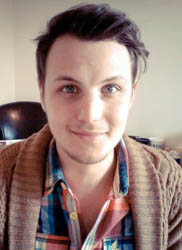 Peter is an eTourism consultant and the co-founder of Springnest – an inclusive, simple and affordable online marketing solution for tourism and hospitality businesses. He holds a Degree in Tourism Management and a qualification in digital design, a combination which has shaped his career and one he is very passionate about.
Springnest's vision is to put the power of online marketing and branding in the hands of the tourism trade by combining knowledge and top quality web tools. Businesses can build and maintain professional websites, a mobile solution, Facebook applications and special offers from one simple web application at an affordable monthly cost.
He believes that tourism businesses should have access to a service that grows and improves with the fast-paced and ever-changing web and by doing so remain at the forefront of online marketing standards.