E-Tourism Frontiers Conferences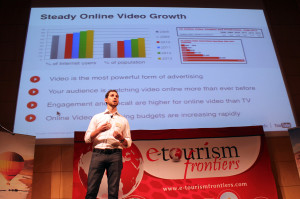 We regularly hold specialized Online Tourism events around the world, blending large scale business conferences with smaller targeted training seminars Click here to see our current schedule of events. These are extremely popular events, held in partnership with destinations, regions and private sector associations.
Our presenters include global leaders from the social media and travel technology sectors including Facebook, Expedia, Trip Advisor, Google, Youtube and many other leading travel, technology and social media companies.
Along side the conference we also organize a Travel Technology Exhibition where local travel based tech companies can showcase their products. Our conferences attract between 200-400 delegates.
You can see the reviews and feedback from delegates here.
We have held events across Africa and the Middle East, including six consecutive annual E-Tourism Africa Summits in Cape Town in conjunction with South African Tourism, for whom this is now a major calendar event.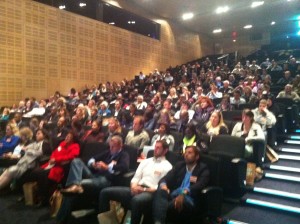 These are business driven and focused events that combine a strong, educational conference with a business facilitation commercial exhibition and networking environment. Leading international experts and local entrepreneurs and firms are both involved and the sessions are designed to cover all elements and practicalities of e-commerce and online distribution.
Our conferences are entertaining, engaging events that will help improve the way you manage information, do business and promote your product or destination.
They are practical, affordable and based on real world solutions all presented in a straightforward engaging and jargon-free way.
You can see some of the highlights and delegate opinions from one of our recent events, the 6th Annual E-Tourism Africa Summit in Cape Town, September 2013 here:
You can see some videos of other past events here.
The delegates comprise paying attendees from the public and private sector, with financial assistance via funding and support bodies for SMEs and disadvantaged delegates, via an approved selection criteria process.
To see a full list of our upcoming conference events and find out how you can attend, please click here