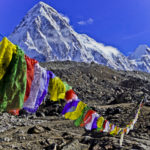 E-Tourism Frontiers is returning to Nepal in June for a series of Digital Travel Seminars throughout the country in partnership with Nepal Tourist Board, PATA and TripAdvisor.
The first sessions will be held as part of the PATA Himalayan Travel Mart. This event is being held from 1st to the 4th of June with a host of international, buyers, speakers and travel experts in attendance.
Following this  a series of seminars for the local trade will be held in both Kathmandu and Pokhara from the 5th-9th June. These highly practical sessions will be ideal for local travel businesses looking to make better use of online marketing and social media. These are the second such seminars E-Tourism Frontiers has held in Nepal, in partnership with TripAdvisor.
Those wishing to attend should contact Nepal Tourist Board.
Social Share