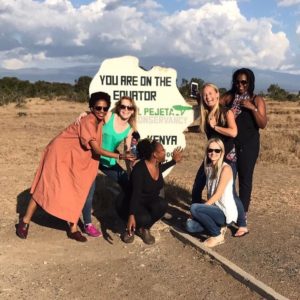 The 2017 DATA Africa event was a wild time as Tourist Boards and tourism managers from across the continent came together to discuss the future of tourism in Africa while on an adventure filled safari in Northern Kenya.
Our DATA (Destination Academy with TripAdvisor ) events are regional get together meetings of DMOs to talk about their shared experiences, challenges and opportunities and to see expert analysis of travel research and bookings for the region.
DATA events are about learning by doing and this was no exception as our group headed North from Nairobi with our hosts from Magical Kenya across the Equator and into the wilds of the Ol Pejeta Wildlife Conservancy at the foot of Mt. Kenya where the group was based in tents at Sweetwaters Camp. The next three days were non-stop activity as the group set out on a safari where group discussions were based around a variety of relevant activities.
We talked about social media content as we produced our own in the wild, and discussed conservation and eco-tourism while visiting Sudan the last Northern White Rhino on the planet and heard about scientific efforts to save the species. As we talked about the role of tourism in active conservation we joined an anti-poaching patrol and met and worked with the canine rangers who track poachers.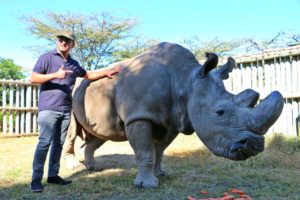 We talked about community tourism in sessions with local tourism stakeholders and associations who shared their marketing plans and regional branding initiatives. One of our community sessions was held in a local primary school that receives direct support from local tourism where students and teachers joined the session.
TripAdvisor held a detailed statistical analysis session looking at regional and international trends and discussing each destination one on one.
On our last day we experienced the direct use of technology in conservation and tourism as we used special tracking devices to locate a pride of lions, finding them as two large males roared at the sunset.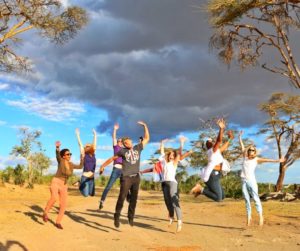 DATA Africa 2017 was a great success as our guest DMOs explored the wild together, sharing their experiences and networking as they went on safari with dinners in the bush by a bonfire, sunset drinks in the wild and a once in a lifetime adventure.
More regional DATA events will be held this year in Europe, the Middle East and Asia/ Pacific.
Social Share